Friday Freebies
TrackR
- Find anything you lost with your smartphone.
Work at Home Jobs & Freebies for 8/28/2015. Enjoy!
Customer Care Specialist
Humana is seeking customer care specialists to directly respond to questions, handle issues and other duties. Must have 1-3 years experience, strong typing and computer skills. Full time.
Corporate Travel Agents

Working Solutions LLC is hiring travel agents to work from home making air, hotel and car reservations for their corporate clients. Must have recent GDS experience, knowledge of corporate bookings and experience in the travel industry. Pays $12-$17 per hour.
Remote Customer Care Specialist

Starmount Life is hiring customer care specialists to provide customer support, respond to inquiries regarding insurance availability, eligibility, coverage, etc. Must have 2-5 years customer service experience, strong verbal skills and be proficient with Microsoft Office and Internet research.
Insurance Interviewer
Quest Diagnostics is hiring individuals to complete insurance applications via phone for multiple client companies. Must have 6 months experience as a teleinterviewer, type 30 wpm and have good organizational skills. Will train onsite for 6-8 weeks.
Inbound Sales

ViaSource Solutions is hiring independent contractors to receive inbound calls from those responding to television advertisements. Must be comfortable toggling through 6-8 screens and search for information online. Pays $10 per hour.
Phone Agents

Teleperformance is hiring home agents to respond to customer inquiries and questions. May also up sell products and other related duties. Must have 6 months experience, type 25 wpm and be able to multitask. Land line phone needed. Paid training.
Customer Service
Snelling is hiring reps to pick their own hours and stay at home interacting with customers and providing helpful information. Must have customer service experience, computer or laptop and cell phone or home phone access. Pays $10 per hour. Temp to hire.
Part Time Sales
Call Squad is seeking home agents with 2-5 years experience to make calls for businesses to their customers or prospects. Must have a computer and Internet access. Pays $15-$25 per hour based on connected call time.
Customer Service

Citi is hiring customer service reps to interact with clients addressing and resolving inquiries and other related duties. Must have 1 year experience, excellent communication and live within 50 miles of Roy, UT.
Data Entry
eCommerce retailer is seeking someone to enter invoices from home for 10 hours per week. Must type 40 wpm, have a computer with Firefox and Chrome and good computer skills. Pays $8.05 per hour.
Checkout51
Download this free app and get cash back to upload your grocery receipts from your smartphone. Will send you a check in the mail.
LaLaLoot
Would you like the opportunity to win free cash every day? At LaLaLoot.com, you can join for no cost and play online games that pay out daily cash prizes. The more often you play, the more you can win so try to play daily. They have a daily jackpot where you can win over $500.
Swagbucks

Join Swagbucks and earn 1,000s of free prizes, for doing the things you do every day. Open worldwide. Get started today.
Tech Support Reps

TeleNetwork is hiring tech support reps to advertise products, inform customers and get paid for upgrades and provide solutions to their tech support needs. No phone line needed. Paid training.
Must have 6 months customer service experience.
Customer Service Associate
Amazon is hiring customer service associates to communicate with their customers via phone, email and chat. Must have 1 year dealing with the public, basic typing and computer skills. Pays $10 per hour. Full time.
Bilingual Customer Service

Azuma Appliance Leasing is seeking remote bilingual customer service reps to answer inquiries, locate, research and provide information. Must have 1-2 years experience, type 35 wpm and a USB headset. Pay is based on experience. Spanish preferred.
Call Center Agents
iDialU is seeking home agents to assist consumers who rent to improve their credit score by placing their rental history on their credit. Pays $8 per hour plus commission every week. Flexible hours available.
Telephone Mystery Shoppers
Call Center QA is seeking individuals to evaluate various businesses across the US. No experience is needed or background check required. Fast pay. Apply online today.
English Transcript Editor
3Play Media is seeking tanscriptionists/editors to transcribe recorded audio and edit transcription. Must have experience with word processing, type 75 wpm, fast Internet and excellent communication. Pays $10-$30 per hour. Mac computers okay.
Market Research Telephone Interviewers
IMV, Ltd. is seeking telephone interviewers to interview radiology and other healthcare professionals by means of a script. No sales or telemarketing involved. Must be friendly, have good listening and typing skills, live in California and have knowledge of data collection and market research. Pays $15 per hour.
Categorization/Web Search
Clickworker is seeking remote workers from all over the world to categorize fashion products, complete text writing, do Google searches and much more. Weekly pay via PayPal. No experience needed.
Freelance Writers
Digital Trends is seeking freelance and part time news writers with a love of consumer tech and gadgetry. Articles should contain 300-500 words. Looking for those who have previous experience writing tech news online. Pays $25 per article.
Remote Content Specialists
ICUC is hiring those who love social media and social networking to enforce their online community's safety and policies across multiple content areas. Must have a Twitter and Facebook account, computer, headset, mic and have experience interacting on blogs and forums.
60 Free Prints

Sign Up With York Photo And Get 60 Free Prints! Use Code: YOURSIXTY at checkout.
Send Free Smilebox eCards!
100s of designs for all occasions. Personalize with your photos & music.
Get free printable coupons now from Coupons.com
Work at home Jobs and Freebies for 8/14/2015
Seasonal Customer Service

Groupon is hiring for full and part time customer service reps to work from home taking calls and responding to emails from their customers and other duties. Must live in Austin TX and have good communication. Pays $11 per hour.
Inbound Sales

O'Currance Teleservices is seeking remote workers to receive inbound calls from customers, answer questions and other duties. Must have proficient computer skills, be able to follow a script and 6 months sales experience. Utah residents only. Benefits.
Travel Counselor

American Express is now hiring travel counselors to work from home booking domestic and international air, car and hotel travel arrangements. Must have previous travel and reservation experience and a land line phone. Positions start in September.
Freelance Writers

Smart Brief seeking freelance writers to create daily e-mail newsletters. Will also search the web to locate news articles and other information. Must have proven writing skills and strong communication.
Gaming Support & Service Reps
Sutherland CloudSource is seeking experienced gamers or those who have a background in gaming tech support to provide user support to one of the world's largest gaming platforms. Must be tech savvy, have good computer skills and be familiar with social media. Will need a noise cancelling microphone.
Customer Service
Doherty Staffing is seeking customer service reps to take inbound and make outbound calls, process orders and other duties. Must have good phone and typing skills, 1 year experience, a land line phone and train onsite before working from home. Pays $13.67 per hour.
Freeflys
Get free samples from your favorite brands at Freeflys.
Free Apps that Pay you

Receipt Hog - Snap Receipts. Earn Cash. - InfoScout
Loot! - Earn Cash and Rewards Instantly - The Daily Hundred Inc
Receipt Hog - Snap Receipts. Earn Cash. - InfoScout
Work at home Jobs & Freebies for 8/7/2015
English Remote Raters
Vericant is hiring native English speakers with good communication skills to work from home part time. Must be a quick learner. Flexible work schedule. Training provided. If interested, send your cover letter and resume to
assessment@vericant.com
with the subject line Application: Remote Rater. Pays $15-$24 per hour depending upon speed and accuracy.
Outbound Sales
NexRep is seeking outbound sales reps to call back customers who were interested in purchasing a product but failed to do so on the initial call. You will read from a script. Must be persuasive, have good data entry skills and be able to do up sells and cross sells. Pay is commission and hourly base.
Customer Service Rep
GE Lighting is seeking customer service professionals to take incoming calls, process orders and complete the delivery process. Must have a land line phone, fast Internet, have good keyboard and PC skills. Will need to live in Louisville, KY for training.
Customer Service

Concero Resources is seeking multiple customer care professionals to consult with claimants regarding new insurance or the status of an existing claim. Must have strong verbal skills and proficient with computer software applications. Pays $11-$12 per hour. Benefits starts on the first day. Technical equipment provided.
Customer Care
Teleperformance is hiring candidates to respond to customer questions and inquiries, enter data, recommend products and other related duties. Must be able to multitask, have basic math skills and type 25 wpm.
Call Reviewers
Humanatic is still seeking individuals from any location including teens to listen to calls from your computer and sort them into categories. Very easy. Weekly pay. Please use email address aliciawashington@yahoo.com when you apply online.
Temporary Customer Service
Collage.com is seeking remote workers to interact with their members via chat or email assisting them with computer or software issues. Must have strong verbal skills, fast Internet and live in Michigan for initial training. Pays $15 per hour.
Data Entry
Vivid Racing is seeking individuals who are knowledgeable with Microsoft Excel to update data on their online Auto Parts store. Must be a very fast typist and have basic automobile and photo shop skills. Pays $10 per hour. Will work 20-40 hours per week. Benefits available.
Advocacy Coordinators
On Point @ Home is seeking individuals to coordinate outbound outreach efforts via phone and written communications. Must have a pleasant phone demeanor, be a proficient writer, a USB headset and fast Internet. Hourly pay. Can set your own schedule.
Customer Service
Escape the Room is seeking a full time customer service rep to work from home answering emails and phone calls, responding to customer's questions, collecting payments, handling requests and other duties. Must be proficient with computers, be a quick learner and have 1 year customer service experience.
Free Newsletter

Sign up for Workersonboard free newsletter with work at home reviews, more ways to earn at home, updates, work at home jobs and much more!
Creations Rewards
Earn points for things you do online including shopping, taking surveys, watching videos and more.
My Shopinion
Join MySHOPinion, an online panel, designed to collect the experiences and opinions of shoppers just like you through polls, surveys and discussions on your favorite brands and companies. You'll earn reward points for every activity you complete on MySHOPinion.com which you can redeem for exicitng prizes.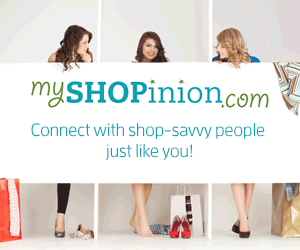 Work at home Jobs & Freebies for 7/31/2015
Customer Service

CDS Global is seeking candidates to work out of their homes receiving inbound calls regarding customer inquiries and complaints. Must type 20 wpm, have basic verbal skills and live 50 miles from Harlan, Iowa. Pays $11.55 per hour.
Interpreters
Language Line Solutions is seeking interpreters in the US to work from home handling calls on demand. Must have a land line phone and telephone headset.
Customer Care Assistant
Xerox is seeking customer care agents to work from home after training onsite in Nashville, TN. Must have 3 months experience, solid work history, type 25 wpm and good computer skills.
Writers
Boston Hype is seeking talented writers to research and write in-depth pieces on almost anything. Must have previous writing experience, Skype, email, phone and work at least 15 hours per week. Pays $28 per article and $30-$50 per in-depth reviews.
Certified Veterinary Technicians

Pet Poison Hotline is seeking CVT/LVT to work from home to respond to incoming calls from regarding potential toxic exposures, poisonings and other events from pet owners. Must have an active CVT license in Minnesota, be proficient with keyboard and data entry and have good communication. Will need a land line phone, headset and reliable Internet. Full time.
Level 1 Help Desk
AppleOne is seeking candidates to work from home providing phone support, documentation, ticket routing and other duties. Requires 2 years help desk support experience, be able to troubleshoot and good decision making capabilities. Pays $18-$19 per hour. Paid training onsite.
Reservation Sales

Wintergreen Resort is seeking part time agents to work from home helping callers plan their visit to Wintergreen choosing the best accommodations, packages and resort amenities. Must have fluid verbal skills, be Internet savvy and experience with Microsoft Office products. Company will provide computer, 2 monitors and a headset.
Reservation Agents
Express Employment Professionals is seeking home agents to handle general travel inquiries, quote business and book travel reservations for clients throughout the world. Must have a professional phone demeanor, be comfortable cross and up selling and work any schedule from 6 a.m to 1. Land line phone needed. Pays $12 per hour.
Transcription

Babbletype is seeking experienced independent contractors to transcribe interviews, focus groups and other recordings in English. Must have transcription experience, have strong word processing, typing and Internet skills. Will need a Gmail and PayPal account. Pays $30-$48 per hour of sound transcribed.
Dental Phone Calls
Company is seeking individuals to answer phone calls for several dental offices chatting with dental patients visiting websites. Must be friendly, have good people and data skills. Pays $9 per hour to start with bonuses.
Saving Star
Introducing a new way to save on groceries!Nothing to clip. Nothing to print! Join Saving Star today.
Perk (Free cash and gift cards)
Earn points for doing things you already do online everyday without any extra effort! The points can be redeemed for real prizes, like cash and gift cards.
Get samples from your favorite brands at Freeflys!
Tech Support Reps
TeleTech is now hiring seasonal tech support associates to assist their customers and provide them with the best solutions. Must have 2 years of college or work experience, good verbal skills, be computer literate and a land line phone. Pays $9.25 to start.
Mystery Shopping Editors
Amusement Advantage is seeking overflow editors to review and edit mystery shopping results prior to submission. Must be skilled in writing/editing, have reliable Internet, quiet home office, unlimited long distance and be able to use Skype video calling. Pays $200 - $500 per month Sept.-May and $400 - $1,000 per month from June to August.
Medical Transcription

Milner Voice and Data, Inc. has an opening for a medical transcriptionist to work from home. Must have a strong grasp of medical terminology and type 12,500 lines.
Call Evaluator

Telexpertise is seeking call evaluators to listen to recorded calls and provide your feedback. Must have excellent written communication and previous sales calls evaluation experience. Pays $100 - $250 per month.
Work at Home Operators
Medical answering service is seeking remote operators to work 20 hours per week. Must have wired Internet, a USB headset and be a great speller. Must live in: CA, FL, GA, IL, MO, MI, NC, NY, SC, TX, VA and WV. Typing test required. If interested, send your cover letter with resume to
employment@call-serve.com
.
Freebies
Free Catalog

Get a free catalog from LTD Commodities delivered to your home.
Amazon.com - Read eBooks using the FREE Kindle Reading App on Most Devices
T
ry Amazon Prime 30-Day Free Trial